BrainSharper gets groups!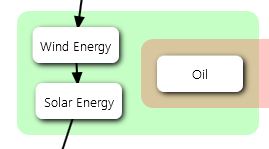 Beginning with version 0.5, nodes can be grouped together. The groups can be colored and are updating live with every movement of a contained node.
And there is more:
Based on feedback I've got, I decided to make the design of the nodes a bit simpler. There is no distracting border anymore. Only the shadow and the optional color discriminate the node from its background. I think the overall look of your concept maps will feel more modern this way. If you think different, please leave a comment.

The nodes are larger and the default font size has been increased to improve the readability of the text.
I hope you like this version, if so, please leave a comment and tell your friends.